RH-8000 Customized workshop large spray booth
Product Detail
Product Tags
Product Description
Advanced Car Spray Booth:
Model :RH-8000
Features
Inner Size: 6900×4000×2650mm(L×W×H)
External Size: 7006×5560×3400mm(L×W×H)
Main door:
Sheet metal door craft, Single open, with 3leafs folding door.
Dimension:3000×2600mm(W×H). With 5mm tempering glasses windows. Big aluminum hinges.
Personal door:
1 set. Dimension: 650x1800mm (WxH). With pressure locks and temperin,with glass windows.
Body structure:
1) Booth body frames are made of galvanized steel plates bending structures,with reinforce beams.
2) Wallboards are50mm thickness EPSpanel with double faces 0.6mm,color steel skin.
All panels with mouth and groove for assembling.
3) Roof panels are made of 0.8mm galvanized steel plates bend making.
Air return style:
1) Full down draft,basement air reture style. Basement high 300mm.
2) Basement frame is made of galvanized steel structures and square steel pipes
with decay-proof reinforce steel beams.
3) Equipped two rows of grids and three rows of checkered steel plates.
4) Equipped three checkered 900x2000mm(WxL) steel ramps for car in and out.
Air intake and exhaust system:
1) Intake Fan,turbin type,direct drive; Air capacity: 25000m3/h. Full pressure: 800Pa, Rotate rate: 900rpm, Power: 7.5kw.
2) Exhuast Fan,turbin type, directe drive ; Air capacity: 25000m3/h. Full pressure: 800Pa, Rotate rate: 900rpm, Power: 7.5kw.
Ducts:Air intake/ exhaust ducts are made of good quality glavanized steel plates,with special making flanges.
Quantities: 1 pcs air intake mouth eblow. 4 sections straight ducts, 1pcs elbows for exhuast.
Heating system:
1) Aopt 1 set importedItaly Riello brand G20 diesel burner.Heating capacity: 180,000Kcal/h.
2) Heat exchanger is made of 5mm SUS304 stainless steel argon arc weld making. With double layer heat sinks, heat more fast.
3) Equipped 1 set 10N Switzerland Belimo brand electric damperfor spray phase and bake pahse alternating.
Filters:Multi-layers filter sturctures.
1) Fresh air intake entrance with one block fiber glass filter net for the first filtering.
2) Ceiling have 6blocks high efficient filters. Can capture granules bigger than 4μm.
And C style structure, replace ceiling filters very convenient.
3) On the floor, under grids, equipped fiber glass filters.
4) In exhaust cabinet, have three layers filter sturcture, two layers are active carbon, one layer is fiber glass filter.
Whole purification system has capacity of large volume of dust. Filtering rate
can reach to 98%. TSP≤1.4mg/m³.
Lights:
Ceiling light: 8groups, 4pcs lamps per group. Total 32pcs lamps.
Bottom light: 8groups, 2pcs lamps per group. Total 16pcs lamps.
Lamp are genuine Philips brand 36W lamp. With PAK brand two by one ballast. Light strength≥800LUX
Control system:
Turning buttons style control box. Main electric components adopted Siemens or Schneider brand.
With light switch, normal spray switch,constant temperature spray switch, baking switch, emergency stop,
breakdown alarm, time adding, time and temperature set switch etc.
No loading air speed ≥0.25m/s
Highest Working Temperature:80℃
Voltage 380V/3Ph/50Hz
Total power 17Kw
Colors Bule, Red, Grey white, Orange etc.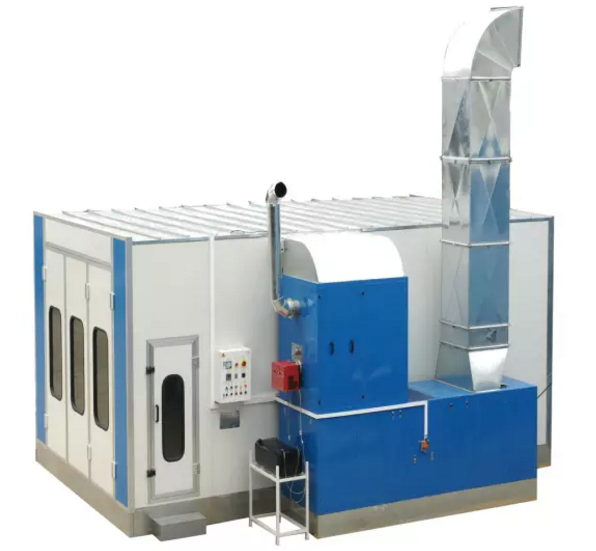 Dimension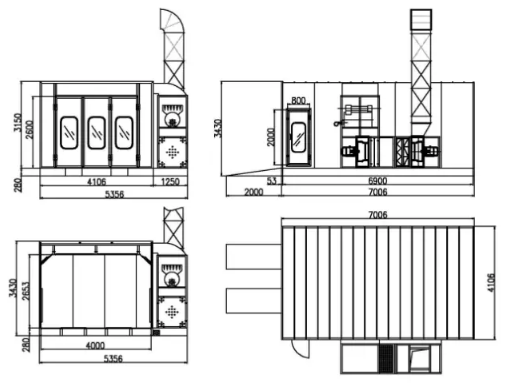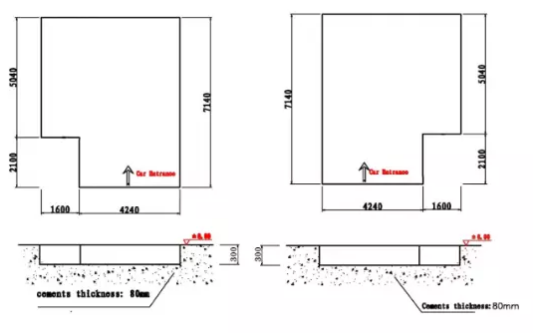 Specifition
| | | | |
| --- | --- | --- | --- |
| Inner size: | 6900×4000×2650mm | Voltage: | 380V/3Ph/50Hz |
| External size: | 7006×5560×3400mm | Light strength: | ≥800LUX |
| Main door: | 3000×2600mm | Certification: | CE, ISO:9001 |
| Personal door: | 650x1800mm | Warranty: | 1 years |
| Basement: | 300mm. | Colors: | As require |
| Total power: | 17Kw | MOQ: | 1 set |
| No loading air speed: | ≥0.25m/s | Highest temperature: | 80 |
| Model: | RH-8000 | Port: | Guangzhou or shenzhen |
Detail description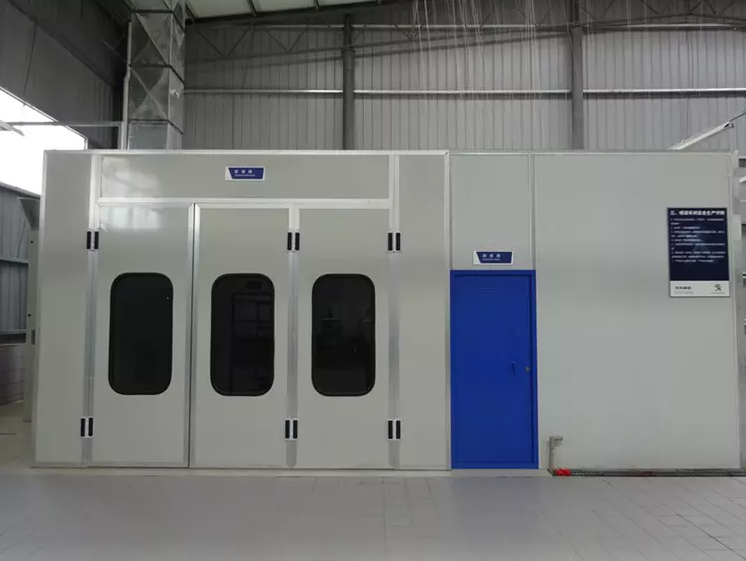 ---
---